Paper Plate Education
"Serving the Universe on a Paper Plate"
Activity: As The World Turns

On a 6-inch circle of paper, draw and color two pictures.

Color a day scene on half of the circle and a night scene on the other half.

Cut a window out of a paper plate (retaining a central tab).

Affix the circle to the back side of the plate with a paper fastener.

Rotate the plate to show the day...

...segue into the night.

Below, four teachers attending a K-4 level "Teaching Space" workshop for Northeast Ohio Education Association (NEOEA) Day create their own day and night paper plates. Images courtesy of Sharon Shanks.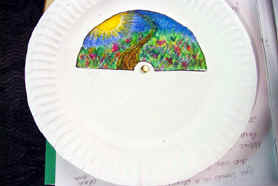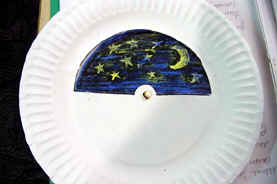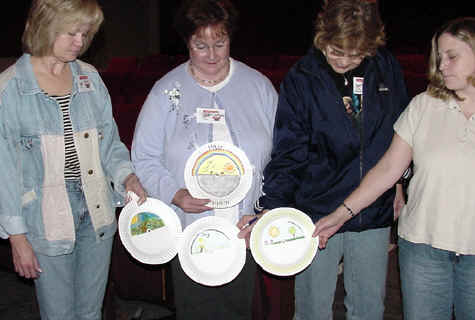 Activity contributed by Dave DeRemer
GLPA Proceedings, 1993, p. 36-37.