Paper Plate Education
"Serving the Universe on a Paper Plate"
Activity: Portable Sundial II
The instructions below are reproduced from a handout that was originally drawn to scale, but you can adapt it to a paper plate application. Used with permission.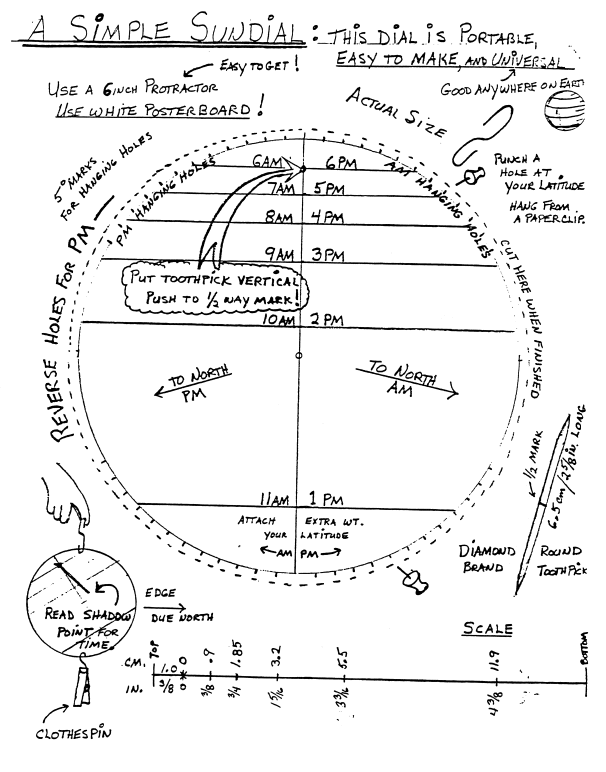 Contributed by Gary Tomlinson.
For variations on sundial activities, see Eye on the Sky's "Sundials: Observing and Using Shadows." Within this website, see Portable Sundial, Portable Sundial III, and Portable Sundial IV.