Paper Plate Education
"Serving the Universe on a Paper Plate"
AstroCamp 2007
AstroCamp 2007, an exciting astronomy camp for kids, featured viewing of sunspots, solar prominences, planets, constellations, deep sky objects, and daytime targets. Campers observed the focal length of lenses, made their own telescopes, learned constellations under the inflatable planetarium, drew Telescope Views on paper plates, embarked on a celestial scavenger hunt, measured local sky glow, constructed paper plate Moon Finders, launched water rockets to great heights, and ate a lot of 'smores. And that was just the beginning of the fun. Thank you, AstroCampers!
Pictures below are courtesy of Debra Lazar.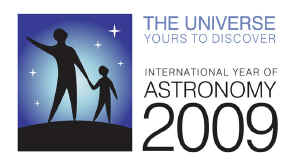 See the AstroCamp homepage for more information on how you can join the astronomy camp adventure in 2008.